Payment for goods via Internet banking
In the online store www.tekstilapasaule.lv at the moment it is possible to pay with: SEB, Swedbank, Luminor, Citadele internet banks .


www.tekstilapasaule.lv will redirect you to your internet banking page and transfer to the internet banking system data on the amount that needs to be paid.
Log in to the Internet banking page as usual, the selected goods will already be invoiced in the system. All you have to do is confirm the payment.
After confirming the payment, press the "Return to service provider" button and you will return to www.tekstilapasaule.lv.
The data required to connect to the Internet bank is used only for this purpose and is not transferred to the Internet store www.tekstilapasaule.lv
By debit / credit card (online)
For your convenience, we offer payment by credit / debit card (online). By choosing this payment method, you can pay for your order immediately!
How to pay for an order with a credit / debit card (online):
enter the card number and the 3-digit cvc number on the other side of the card.

Payment is secure, your data is protected by an SSL certificate.
If you choose to pay for the order with a credit / debit card (online), please read the daily payment limits of your bank card before payment.
Caution! Payment by credit / debit card (online) is only possible if the bank that issued the card to you participates in the program for secure online purchases (MasterCard SecureCode or Verified by Visa). After entering the bank card data, you can be sent to your bank's page for entering the security code, which is necessary to verify your personal data. If the payment is not confirmed, please contact your bank, which has issued you a payment card, or choose another payment method.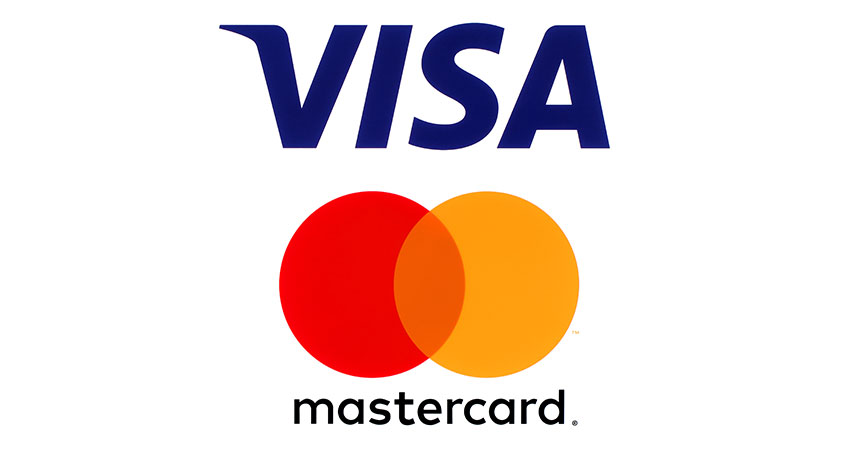 0